Wann:
5. Juli 2018 um 20:00
2018-07-05T20:00:00+00:00
2018-07-05T20:15:00+00:00
Wo:
Shakespeare Company
Schulstraße 26
28199 Bremen
Deutschland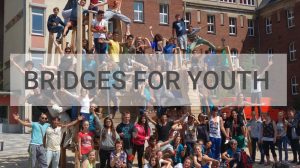 Das Internationale Jugendcirkusfestival unter Beteiligung der Palästinensischen Circusschule findet ab 27. Juni in Bremen statt. Die erste öffentliche Show ist am Samstagabend, 30. Juni im Theater Leibnizplatz! Vermutlich wird morgens wieder von den Circusjugendlichen eine Parade in der Innenstadt stattfinde.
Termine:
Show 1
30.06.2018 20.00 Uhr
Shakespeare Company
Show 2
01.07.2018 16.00 Uhr
Shakespeare Company
Show 3
05.07.2018 20.00 Uhr
Shakespeare Company
Show 4
06.07.2018 20.00 Uhr
Shakespeare Company
Overcoming Borders – Grenzen überwinden
International Youth Circus exchange
27.06. – 08.07.2018
The topic "Overcoming Borders", chosen by the young people themselves, is a big aspect in the social circus. "Overcoming boundaries", not just the geographical boundaries, but much more the personal, interpersonal and acrobatic boundaries. Also, experiences of growth through leaving one's own comfort zone and the challenge of finding one's place in society, which is characterized by a great variety of individual opportunities, but also by high social inequality, concern the topic mentioned above. The appeal to "overcome boundaries" will be a cognitive and creative thread and the subject of active confrontation during the youth encounter. No one alone, all together – this is Social Circus and this year again, over 80 young people will be welded together.
Palestinian Circus School
The Palestinian Circus School was established in 2006 and teaches circus in Birzeit and in other cities like Jenin, Hebron, Ramallah and Al Fara refugee camp. The aim is to develop the creative potential of young people in Palestine to engage them, empowering them to strengthen their identity, and enter into a constructive and positive dialogue with each other and with their society. The school offers a safe space where people meet in equality. The goal is to overcome the divisions within society by working with everybody, everywhere. Bringing people together in the trainings and traveling all over the country with their shows challenges the multiple boundaries (such as political, geographical, economic, religous, gender) that Palestinians face. The Palestinian Circus School encourages the development of a new form of cultural expression, and a new generation of artists in Palestine. An art form that is dynamic, experimental and aimed at challenging traditional perceptions of arts and artistic interaction. The school is an open space for creativity on all levels, enhancing a strong participation of all people involved: students, trainers, volunteers and the community at large.
Mehr infos: http://bridgesforyouth.de/

drucken / pdf / mail